Patents
I enjoy inventing and have the following patents issued (with a few others pending).
IBM Master Inventor
In October 2021 I was awarded the honorary title of IBM Master Inventor in recognition of my ongoing contribution to IBM's patent portfolio and invention community.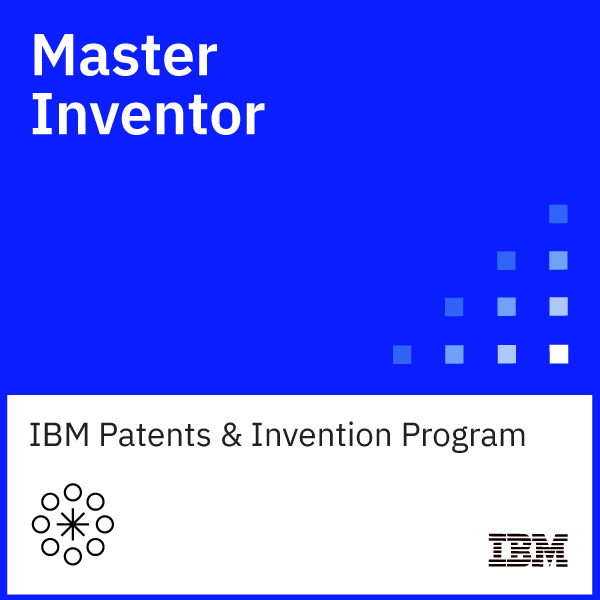 My Google Scholar profile can be found here.