Family
Family. There's nothing quite like it. A collection of people closely connected by genetics, name, home life, and all manner of endearing eccentricities.
So much else can and often does change in life, but family remains, well, family. We share moments of joy, sadness, excitement, and laughter.
My family means everything to me. They're my fellow adventurers in life and they continue to surprise, delight, amuse, and inspire me. Here they are.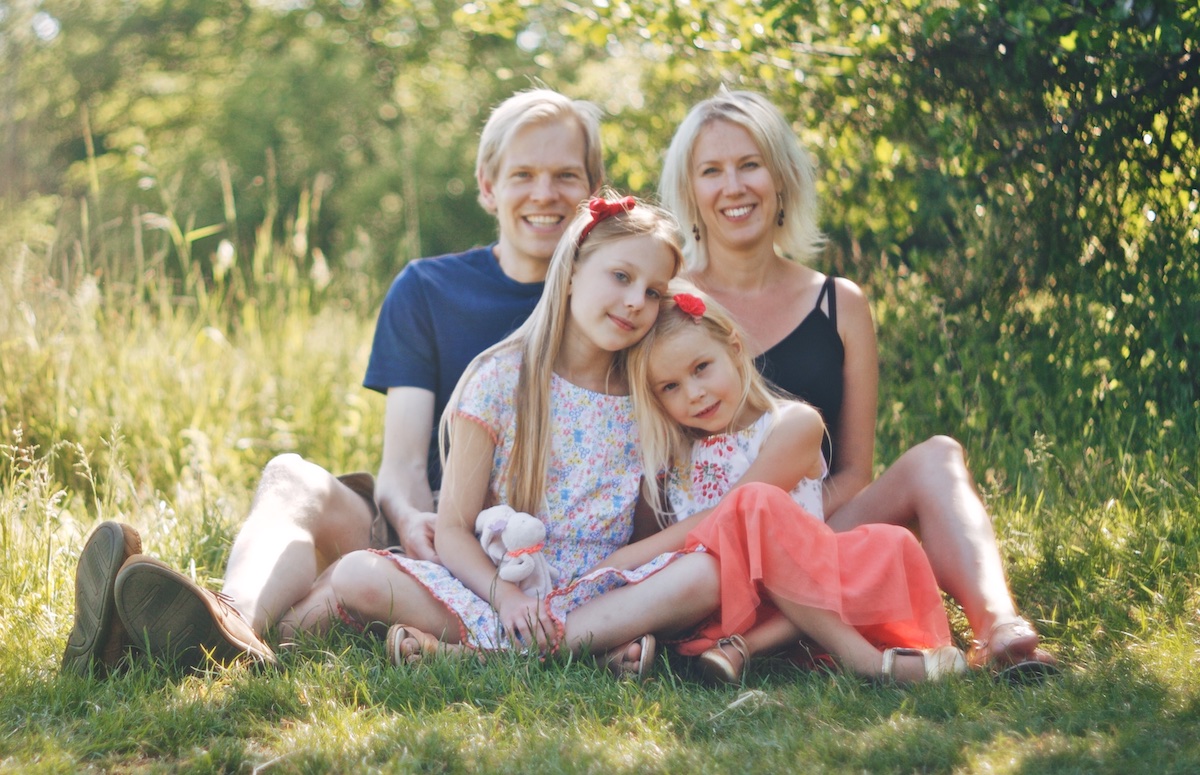 Laura
(aka Lou-Lou, Louella, Mrs W., etc.)
Philosopher, chef, writer, artist, gardener, and all-round good egg. Laura is the one who keeps the rest of us fed, sane, and loved.
Laura is also co-partner with me in the sitcom that is raising our two dotty daughters (aka the smalls).
Often found: gardening.
Thea
(aka Thea-Pearl, Gorgeous-Chops, etc.)
Thea is our thoughtful, caring, sensitive, book-loving daughter.
As a fan of animals, Thea currently talks of becoming a vet some day. In the meantime she tends to our dog (Tiffin), hamster (Nutmeg), and stick insects (Sticky and Twig).
Often found: doing craft.
Harriet
(aka Hattie, Hats, Hat-Splats, Woo, etc.)
Harriet is our quirky, frock-wearing, bare-footed, free-spirited daughter.
When she grows up, Harriet tells us that she's going to be a horse-rider, ballerina, and artist. In addition to these noble aims, we suspect she'll always be a natural joker.
Often found: making someone laugh.
Tiffin
(aka Tiffles, K-9, the dog, the mutt, etc.)
Likes people, dogs, walks, sticks, sausages.
Often found: wherever there's people or food.