Portfolio
Examples of some of my recent work. (You may also be interested in reading about my experience and skills.)
Helping product teams deliver great content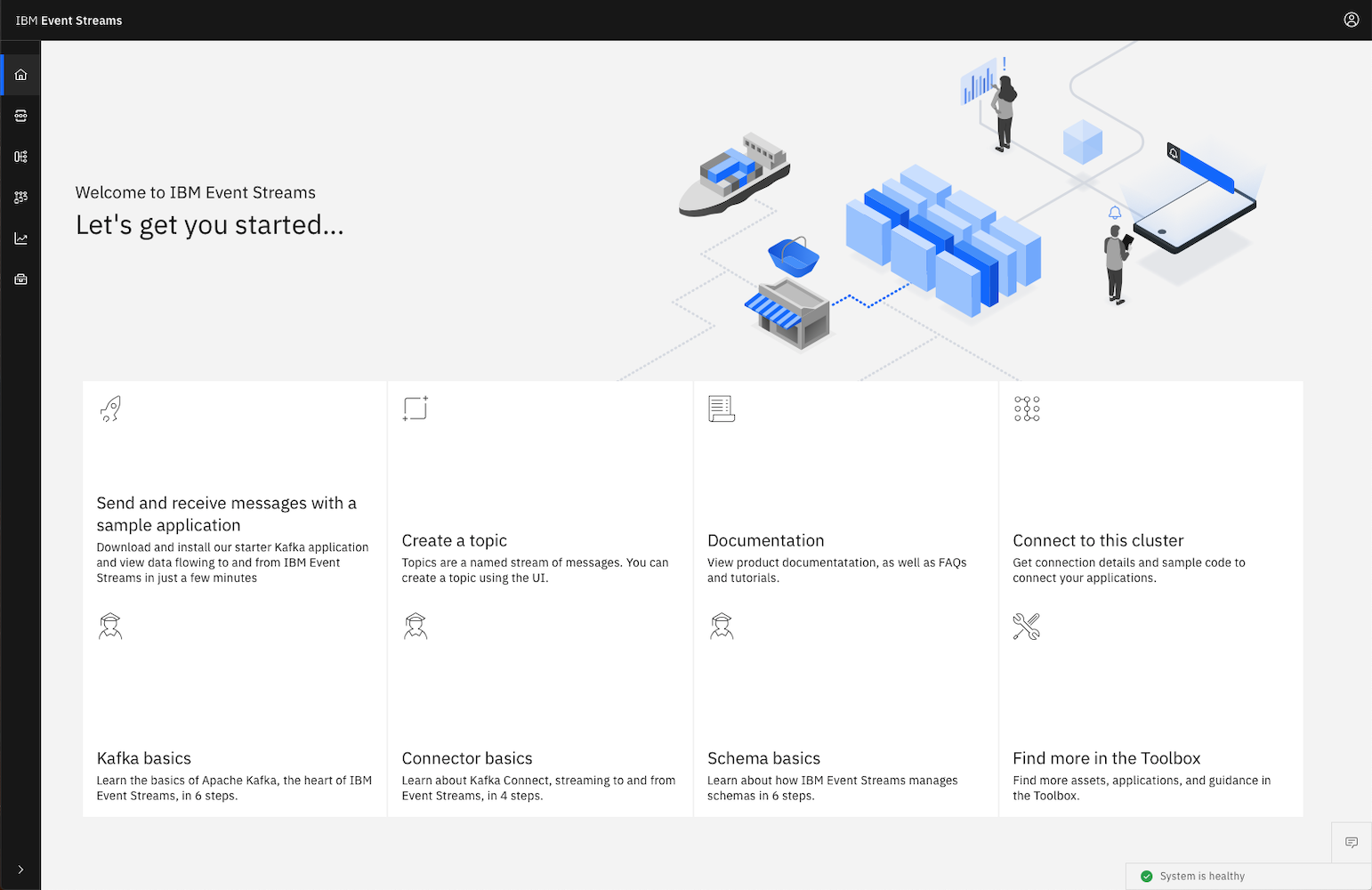 I work with lots of different IBM product teams. For example, in 2019, I joined the

IBM Event Streams

team for 5 months.
I worked with colleagues from marketing, engineering, product management, design, and sales to understand our customers' end-to-end experience.
I ran a content audit to help the team work out what content they already had published, what user needs it addressed, and what needed removing, updating, or creating.
As well as helping to improve the in-product content, I also helped the team design a new set of marketing pages.
The team won a external design award 🏆 for the product and a separate external design award 🏆 for the product docs site.
Defining content guidance for IBM
Back in 2016, I was asked to produce IBM Design's first voice and tone guide. I started by conducting thorough research to understand what aspects of writing designers and engineers were struggling with.
I then focused on how we could best design and deliver the guidance so that it would be fun, useful, and easy to use. (I've written a little about this process in this article.)
Later, as IBM moved to using the awesome Carbon Design System for all of its product UIs, I began contributing to the content guidelines within Carbon.
This is something that I and others continue to evolve — inspired by the knowledge that Carbon is used by hundreds of IBM product teams, as well as many outside of IBM.
Delivering UX writing education for IBM designers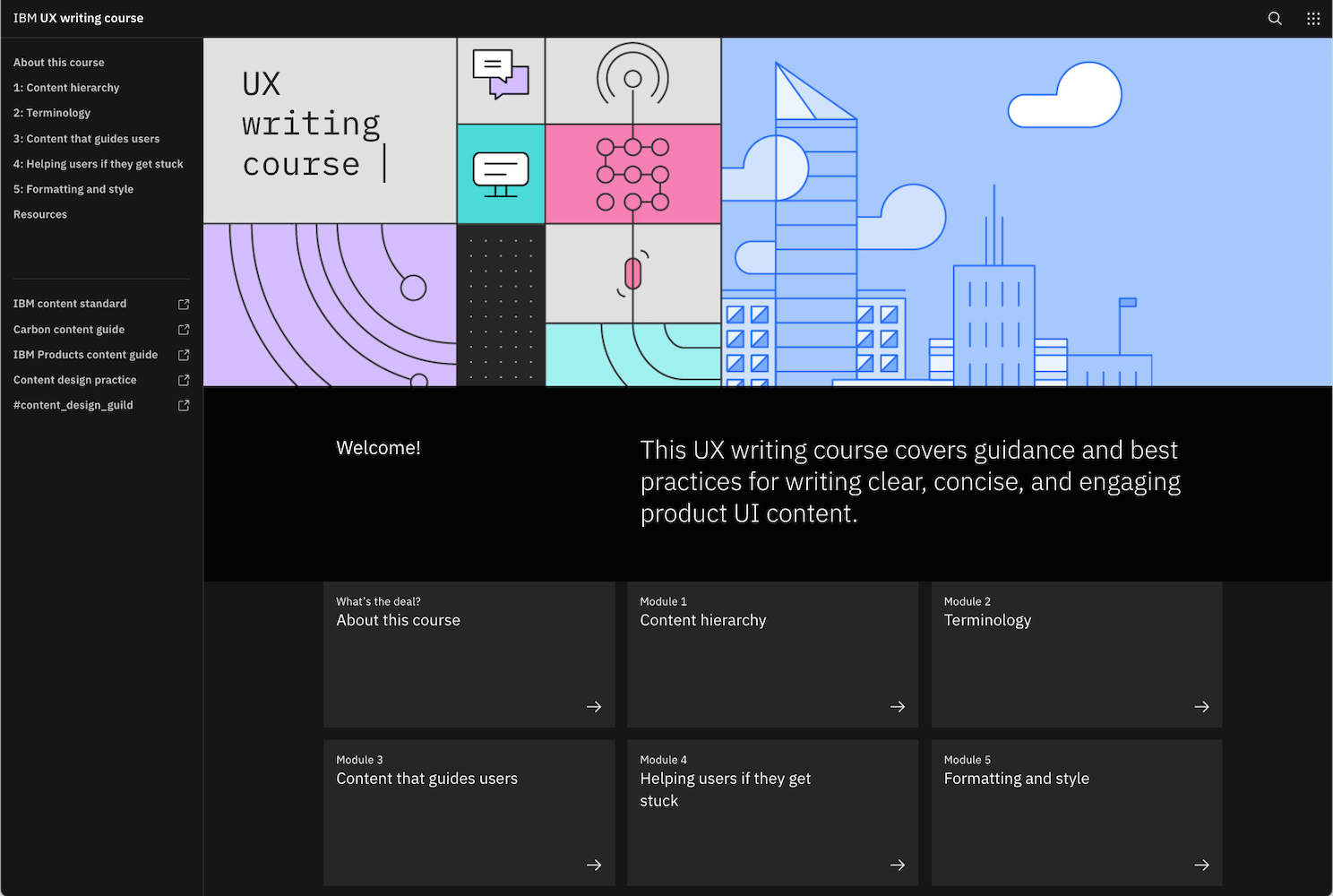 IBM has a community of over 3,000 designers. And while we have some dedicated content designers (like me!), many design teams don't have access to a content specialist.
So, in 2022, I was asked to create a self-service online education course to help our many talented UX designers, visual designers, design researchers, and other design colleauges further improve their own UX writing skills.
After getting input from a variety of design colleagues, I came up with a course outline that mapped to both our Carbon content guidelines and to the content heuristics used in our internal product design reviews.
As I researched and drafted each module I then sought feedback from some early adopters, which enabled me to further refine the contents.
Leading a community of practice
As recently as 2018, many people in IBM hadn't even heard of a content designer let alone worked with one.
So I got together with the talented Maranda Bodas and a handful of others, and we formed a small community of practice, which we called the

IBM Content Design Guild

.
From an inital meeting with just 7 of us, our community has grown month by month, and we now have over 300 people engaged with us, including UX designers, marketers, and tech writers, as well as content designers.
We hold lively meetings where we share best practices and resources and we've spun up various work groups, covering different aspects of content design.
It continues to be a real pleasure co-leading this wonderful and growing content community.